Rise of the Duel Masters
Talk

26
1,490pages on
this wiki
Rise of the Duel Masters is the second booster pack in the Trading Card Game.
It was released alongside the Rocket Storm and Sonic Blast decks.
Set Breakdown
Edit
It contains 180 cards;
15 Super Rares
15 Very Rares
45 Rares
45 Uncommons
60 Commons
Description
Edit
All five civilizations are represented in this 180 card set, with 103 new cards for players to customize their decks with.
It contains many cards previously seen in the pre-released Tatsurion vs. Razorkinder Battle Decks and The Dojo Edition sets.
This set is the official launch of the Kaijudo Trading Card Game and will be further released at all Retail stores, rather than only at WPN stores.
This set (as well as 1TVR and 2DED) introduce various Card Abilities in the game. These include;
Double Breaker - The creature breaks 2 shields rather than the usual one.
Fast Attack - A creature with Fast Attack can attack on the turn it enters the battle zone.
Blocker - You may tap a creature with the Blocker ability to change an enemy creature's attack to that creature.
Guard - A creature with the Guard Ability can't attack.
Powerful Attack - A creature with Powerful Attack increases a creatures power when they attack.
Shield Blast - Instead of putting a card with the Shield Blast ability into your hand from a broken shield, you may cast it without tapping any mana cards.
Slayer - When a creature with Slayer loses a battle, banish the other creature as well.
Skirmisher - A creature with the Skirmisher ability can only attack creatures.
Product Gallery
Edit
Contents
Edit
Sonic Blast and Rocket Swarm:
Level 2 Shield Blast spells
(Each of these spells are Level 2 and have the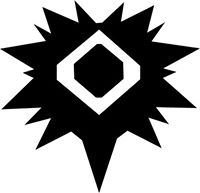 Shield Blast ability)
Level 4 Shield Blast spells
(Each of these spells are Level 4 and have the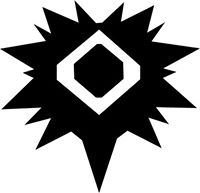 Shield Blast ability)
Level 4 "ETB" Creatures
(Each of these creatures are Level 4 and have abilities that trigger when they enter the battle zone.)
Level 3, 2000 Power "on-attack" ability Creatures
(Each of these creatures are Level 3, have 2000 power and an ability that triggers when they attack. )
Level 2 Blockers
(Each of these creatures are Level 2 with the

Blocker and the Guard or Skirmisher ability)
Level 3 "Vanilla" Creatures
(Each of these creatures are Level 3 with no abilities.)
Level 2 "Vanilla" Creatures
(Each of these creatures are Level 2 with no abilities.)
+2000 Power Lords
(Each of these creatures give +2000 power to other creatures in your battle zone with their race.)
Race Support
(Each of these creatures feature support for a race of creature)
Deck Reveal Cards
(Each of these cards let you look at the top few cards of your deck.)